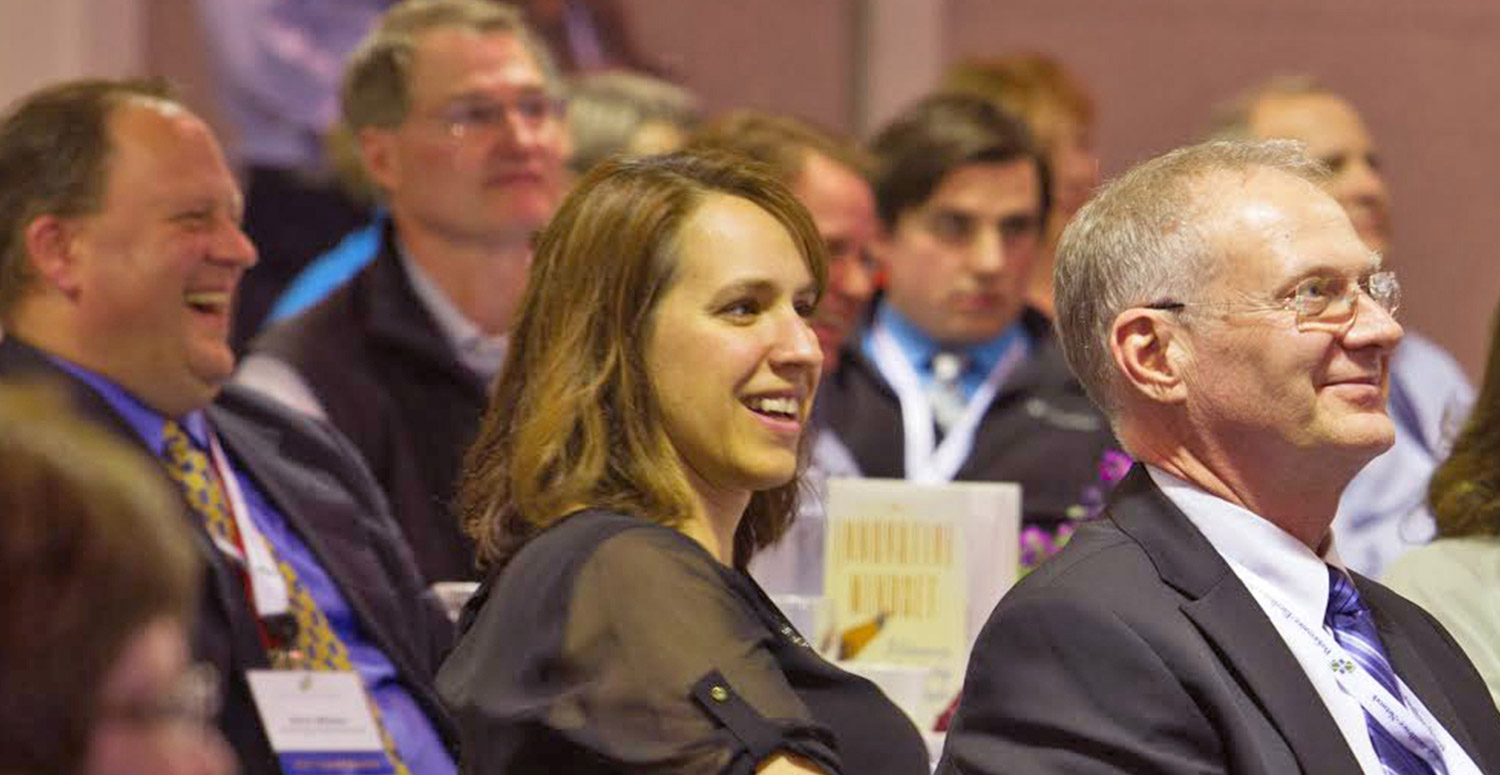 Building networks that bring information, resources, knowledge, and best practices to organizations desiring to improve.
Our goal is to provide value for your contribution — to provide a return on your membership investment
As a member, your contribution not only helps us execute our mission of helping organizations, individuals, and communities reach higher levels of excellence, but it also entitles you – and all employees that fall under your organization's membership – to specific benefits.
Current PEN memberships include the following benefits:
Access to Services
Access to our monthly electronic newsletter, which offers announcements of PEN and partner events, improvement tips, and other helpful information
Access to PEN's LinkedIn discussion group and monthly blog discussion
Free admission to all monthly breakfast learning forums (a $300 value per year per employee): Minneapolis, St. Paul, Rochester, Duluth, and other communities soon!
Access to our Consultant Referral Network (brokering experts to organizations who seek external support)
Discounts to Services
Discounts to PEN-sponsored workshops, seminars, and conferences (amount varies, but typical discount is 50% off non-member rates and an average $150-300 per event per person)
Discounts to Livestream and Video on Demand content (for Mpls, St. Paul, and Rochester breakfast discussions)
A 50% discount to Roundtable problem-solving cohorts
A 50% discount to Evaluator training for all employees in your organization
A 30-67% discount to all PEN assessment services (for organizational members only; this discount ranges from $1000-4000 depending on organization size and type of assessment)
Discounts to Our Partners' Services
A 10% discount to specific University of Minnesota Continuing Education courses
$50 off ASQ-MN Section's annual conference
A $10 discount to all Association for Strategic Planning discussions (a $90 value per year per employee)
A 10% discount to improvement courses at St. Mary's University
A $10 discount to all MN OD Network meetings (a $90 value per year per employee)
A 50% discount to MN Chapter of the International Society of Performance Improvement (MNISPI) meetings
A $5 discount to all MN Facilitators Network meetings
A 10% discount to Normandale Community College improvement workshops
A 5% discount to all Project Management Institute (PMI) meetings
We continue to add new benefits, so watch for announcements in our monthly electronic newsletter or on our website.
Recognition
Certification and Letter of Recognition for your support of PEN and your commitment to continuous improvement and performance excellence

Public announcement of your membership support in PEN's mission (mention on website, in newsletter, in press releases, and/or through social media).

For Sponsoring and Premium Members, other benefits as negotiated.
We offer two types of memberships: individual and organization.
Organization memberships are based on size:
Supporting Memberships are intended for small to mid-sized enterprises (or departments, units, divisions, or facilities within a larger enterprise).
Sponsoring Memberships are intended for larger enterprises (who enjoy a greater return as more of their employees use our resources but whose contributions also support more affordable memberships for non-profits, public sector agencies, schools, healthcare organizations, and small businesses).
Premium Memberships are intended for our largest and/or most engaged organizational members and include a discount for bundling services into the membership.
Our current membership structure is as follows:
Membership Level
Current Benefits
Suggested Annual Contribution
Individual/Sole Proprietor

Recognition (certificate, press release, website listing, annual report listing)
Access to monthly newsletter
Listing in Consulting Referral Network, if appropriate
Evaluator training discount (50%)
Complimentary admission to monthly breakfast forums ($30/ea mtg.)
Complimentary number of livestream/video-on-demand viewings & discounted on all viewings
Discounts to partner services (varies)

$125 for sole proprietors, students, or those seeking employment

$300 for individuals who are employed by an organization of three or more employees

Supporting Organization

All of the benefits of Individual Membership plus
Organizational Assessment discount (30-67%)
Roundtable problem-solving forums discount (50%)

$300 (3-99 FTE)

$600 (100-499 FTE)

$1200 (500-2499 FTE)

Sponsoring Organization

All of the benefits of Supporting Organization Membership plus
Additional recognition of sponsorship on the website, newsletter, social media, and press releases

$5000 (2500-5000 FTE)

$7500 (5000-10,000 FTE)

$10,000 (over 10,000 FTE)

Premium Organization

All of the benefits of Sponsoring Organization Membership plus a selection of other bundled benefits, such as:
Seats/sponsorship of our annual PENworks conference
Seats to Baldrige 101 and/or Evaluator training
Seats to other workshops, events
Seats to peer Roundtables
Other benefits, services

$5000-30,000, depending on the size of the organization and the number of services/benefits bundled.

Contact PEN to discuss options/value
The Minnesota Council for Quality, Inc., doing business as Performance Excellence Network, is a 501(c)3 non-profit organization, federal I.D. #41-1645157. Your donation does not confer voting rights, but is tax deductible to the fullest extent allowed by law. Membership will be in force one year from the date of receipt of contribution
"PEN sessions keep us in the solution and on the path of excellence."
-Mark Krupski, Director Olmsted County Property Records & Licensing